Reading Order
Check out each series in order to figure out where you start the adventure.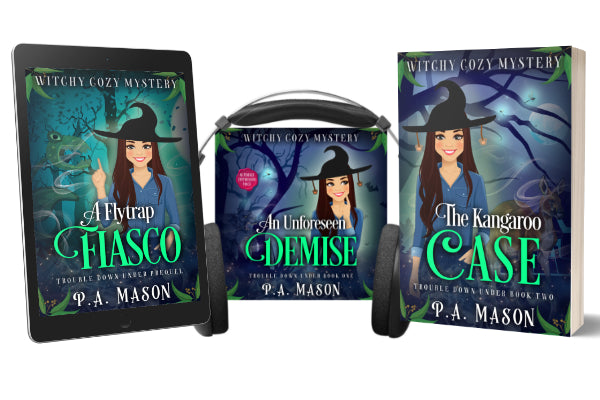 Trouble Down Under
A paranormal cozy mystery series surrounding green witch, Kat Crowe, who starts a brand new life in Australia while solving magical and mundane mysteries.
EXPLORE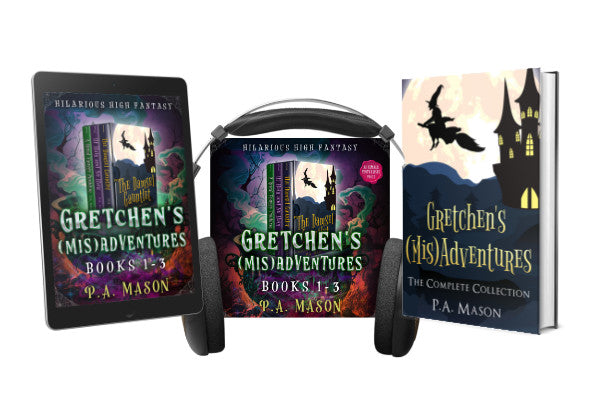 Gretchen's (Mis)Adventures
A hilarious high fantasy series of novellas featuring Gretchen, the hopeless witch with a heart of gold traversing a world of familiar fairy tales.
EXPLORE